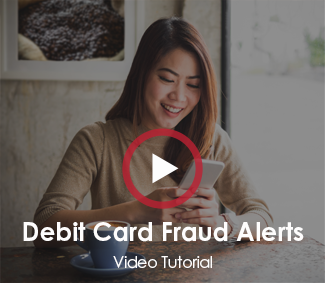 Can't check your account 24/7 for fraud? That's okay, because we can.
Our fraud monitoring network watches for suspicious or unusual transactions. If a suspicious transaction appears on your debit card, you will receive a text asking if it's legitimate. Text back to confirm or deny the transaction. Quick and easy!
If you are enrolled, you will receive a text alert or automated call asking you to confirm the suspicious transactions.
Simply text "STOP" to 37268 to eliminate the text contact as an option. Note - you will still receive phone calls if you have not opted out of this service as well.
Reply to Opt Out message "UNDO" to start receiving text notifications.
Message and data rates may apply.
If you have questions or concerns, please email Operations Support, call (888) 569-9909 or chat with us for assistance during business hours.