Connect With Us
First Bank Financial Centre Delivers Holiday Cheer to Brookfield
Date Posted: December 19, 2016
This December, as part of its "Holi-Days of Giving" program, the Brookfield branches of First Bank Financial Centre (FBFC) delivered much-needed good cheer to two area families and two nonprofits.
During presentations at both the FBFC's Brookfield locations, Mario Mendoza received a financial gift of $500 and Ken Reider received $500 worth of gift cards. In addition, two nonprofits, the Midwest Therapeutic Riding Program, and the American Legion Ladies Aux Post 449, were presented with $500 checks.
The American Legion Ladies Aux Post 449 is a nonprofit that fills and distributes Christmas stockings for veterans at the Medical Hospital during the holiday. The stockings are filled with personal things like shampoo and shaving cream and candy canes.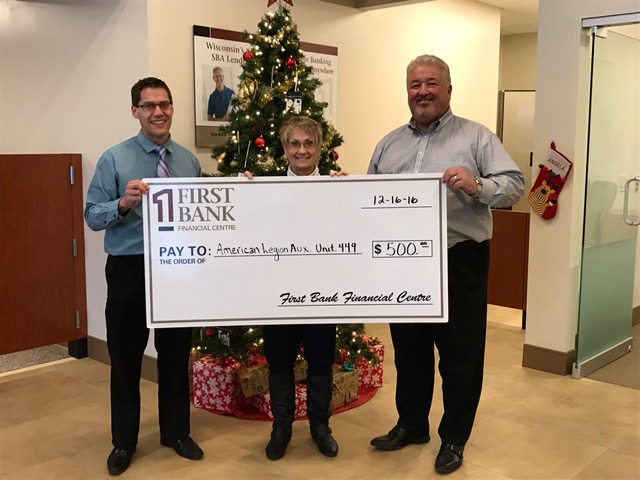 The mission of Midwest Therapeutic Riding Program is to improve the lives of children with special needs through equine facilitated activities: providing individualized care to maximize the child's potential.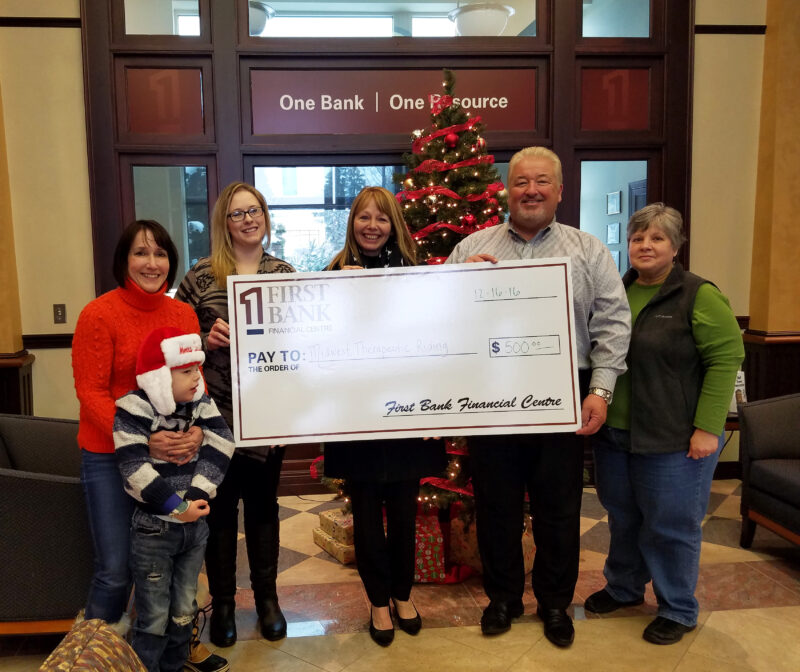 "As a community bank one of the things we love to do is give back to the community. We are truly thankful for our Holi-Days of Giving program and that we can bring some joy to very deserving individuals as well as two awesome nonprofits during the holiday season," says Derek Berube, manager of the FBFC Brookfield West branch, which is located at 18815 W. Capitol Dr.
Mario is a husband and father to four young boys. He works hard to provide for his family but after a few dangerous incidents that happened near their apartment in Milwaukee, he moved his family to his mother's home. He is currently trying to save for a new apartment in a nicer area of town.  Mario's boss nominated him and FBFC was happy to present Mario with a $500.00 check to use towards his goal of a new home.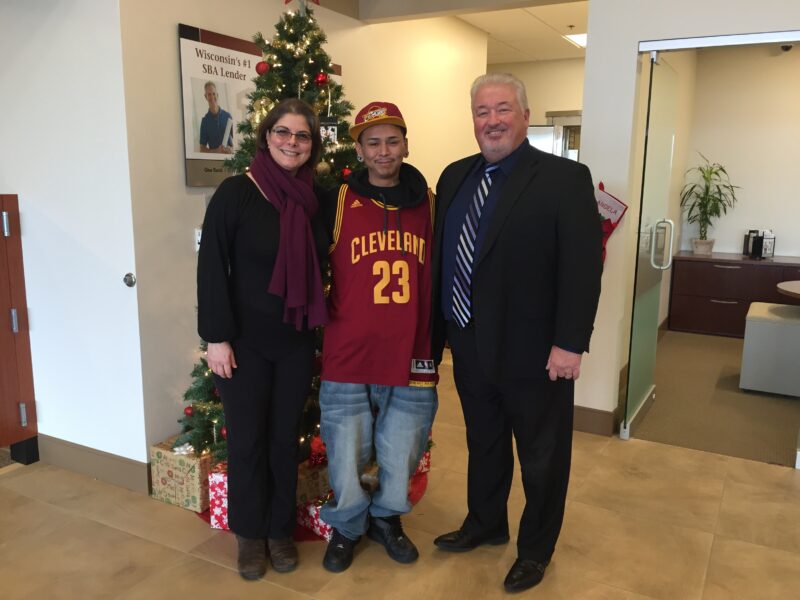 Earlier this year, Ken was officially diagnosed with ALS.  Karen, who nominated Ken, has known the family for several years and wanted to send them some Holiday cheer this year.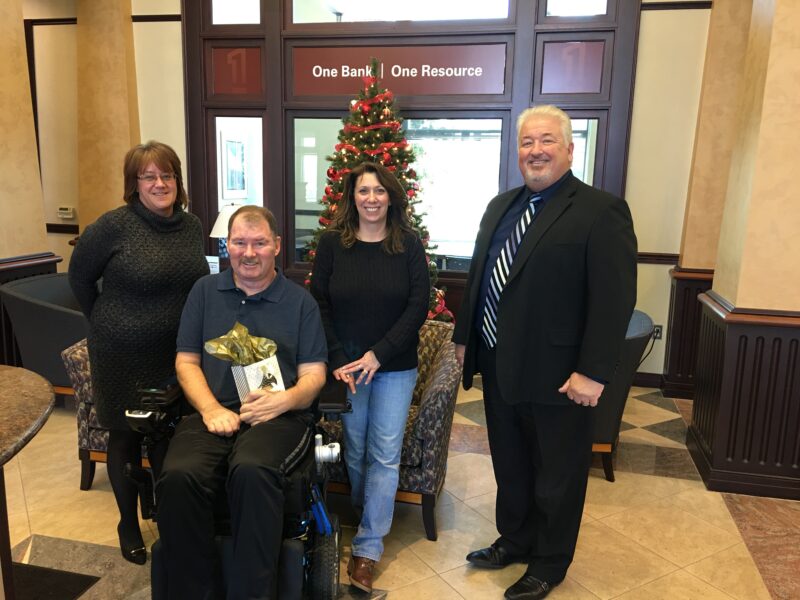 During the first three weeks of December, FBFC's 14 branches are delivering $500 checks to 14 nonprofits and gifts, valued up to $500, to 14 families or individuals as part of its "Holi-Days of Giving" program.