Online Banking Upgrade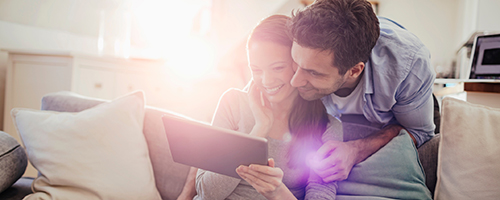 We are excited to announce an upgrade to our personal online banking system effective Thursday, February 16, 2017.
The upgrade will include many new features and enhancements to improve the user experience including:
NEW User Interface Redesign: Responsive design helps ensure the online banking displays data clearly at virtually any screen size or resolution.
Updated Login Pages: All sign-in activity will now take place on a single page.
NEW Updated Security Options: Upon sign-in, the system will now prompt users to choose between answering a security question or generating and entering a passcode.
Redesigned Navigation
Improved Integration of the Bill Pay Application: Users will be able to select Bill Pay from the homepage and Bill Pay will no longer open in a new internet window.
NEW Improved User Control of What's Displayed on the Home Page: Users can easily specify nicknames for accounts, which accounts you would like to show or hide and the order in which visible accounts appear.
Redesigned Transaction List: The redesigned transaction list presents transaction information in an easily readable format. Icons clearly identify transactions that have posted and transactions that are pending. You can sort transactions by date, description and amount.
Improved Transfer Scheduling Experience: You will be able to access the express transfer and scheduled transfer features within the same workflow, enabling quicker initiation of one-time and recurring transfers.
Updated Profile Management: You can view and update your password, security challenge questions, telephone number, electronic statement and mobile banking enrollment by clicking the Profile menu option in the utility navigation area.
NEW Secure Email Feature: You can open the Secure Email feature from the utility navigation area.
The upgrade will be a seamless transition and your username and password will remain the same.
*PLEASE NOTE – the login on the homepage of our website will appear a little different. Going forward, you will simply select the button that says Personal/Small Business and follow the prompts after that.
If you have questions or concerns regarding the upgrade, please contact Operations Support, call (888) 569-9909, or chat with us during regular business hours