ACH Origination
Eliminate check writing and invoice preparation with scheduled payments to and from vendors, employees, members, and more! ACH is a fast, convenient and cost-effective payment method that can be used to make payments and collect funds. 
ACH Payments
Automate payments to vendors and suppliers and eliminate the cost of check printing, preparation and postage. Automated Clearing House (ACH) payments also help your business improve cash flow forecasting because you know exactly when the fund will be disbursed. The bottom line: it's efficient. 
How does it work? 
Schedule payments to your vendors and trading partners via ACH. These amounts may be automatically debited from your business checking account at your direction, and identifying information is transmitted to the payment recipient electronically. 
Features: 
Electronic deposit of payroll 

Make business to business payments via ACH 

Save the time, cost and hassle of writing and mailing checks 

Increase control over your disbursement process 
ACH Collections
Offer your customers an effortless way to pay for services or products provided, membership dues, and other recurring payments. You receive your money faster, while eliminating more expensive manual collection methods. It's a win-win! Convenience for your customers and control for your business. 
How does it work? 
Your customers authorize your company to debit their account for payment, thereby eliminating the need for them to write a check and for you to receive and process the check for deposit. This allows you to more accurately predict cash flow and increase control over your receivables. 
Features: 
Less expensive than check payment processing or wire transfers 

Links to your Bank Five Nine business checking account 

Transactions effective as soon as the same business day 
Need a little more information?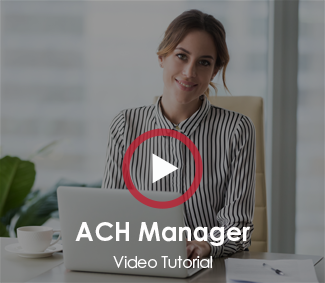 Ready to get started? Give us a shout!
Morgan Dornfeldt
Senior Cash Management Advisor
(262) 560-6365
Email Morgan