Wire Manager
Sending money from point A to point B is quick and easy when you use Wire Manager. And as a business, that's what you really want, right?
Key Advantages of Wire Manager
Streamline the process of initiating outgoing domestic or foreign wires (in US currency) by sending them through Business Online Banking.
Enter wire information after hours for next business day processing.
Receive substantial wire fee discounts when originating wires through Wire Manager.
Send wires from home or from the office.
How Does Wire Manager Work?
Increase security of outgoing wires by utilizing dual control. One authorized employee can initiate a wire, while a second authorized employee must approve it before it comes to the bank.
Search financial institutions using the routing number, bank name or location information when creating a wire transfer template.
For dual control users, create and save new wire information as a template for future use.
Utilize pre-established templates for wires. Simply input the date and the amount then click submit.
Receive notifications for wire confirmations, errors and template review.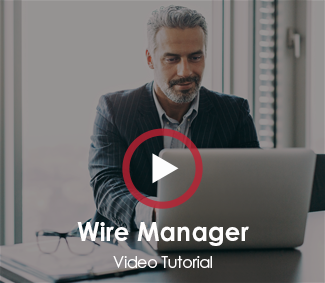 For Wire Transfer information, visit our Wire Transfer Information page, or check out our Wire Instruction Guide
Ready to get started? Give us a shout!
Morgan Dornfeldt
Cash Management Advisor
(262) 560-6365
Email Morgan
---
If you have questions or concerns, please contact Operations Support at (888) 569-9909.