eStatements
You probably have enough paper clutter in your life without adding your monthly bank statement to the stack. Instead, access your statement online, free, with eStatements.
Once enabled, you can:
View, print or save each month's checking and savings account statement
Keep all of your statements in one safe and secure location
Reduce the risk of mail fraud and identity theft
Getting started is quick and easy:
Login to your Online Banking account and click on the Online Services tab
Select eStatement Self Enrollment
Select the Enrollment link
Here you will receive step-by-step instructions on how to sign up.
If you are not currently enrolled in online banking
Enroll Now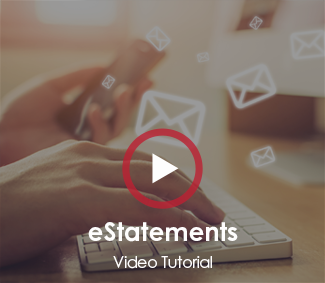 If you have questions, please Contact Your Local Branch.